Celebrity chef to cook up a storm for British sausage week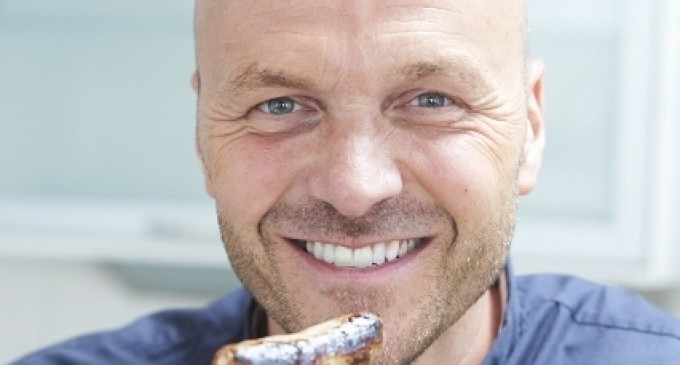 TV personality Simon Rimmer is putting a real culinary spin on this year's British Sausage Week.
To be held from 4 to 10 November, the popular chef and co-host of Channel 4's Sunday Brunch, Simon knows all too well the importance of using quality produce – particularly when it comes to serving sausages.
He commented: "I'm thrilled to be undertaking a journey of discovery to find Britain's greatest sausages. We have some of the best produce in the world and it is important that we continue to support our producers. One way to do this is by highlighting quality sausages that carry an assurance mark like the Red Tractor. This not only means traceability but also ensures the sausages are from pigs farmed by responsible farmers."
BPEX foodservice trade manager, Tony Goodger, said: "It's a real privilege to have Simon at the forefront of this year's campaign. I'm certain that his high profile will help put sausages firmly in the spotlight and encourage consumers to choose quality sausages when dining out."
British Sausage Week is a great promotion for the whole industry and caterers from all sectors can benefit from including a range sausage dishes across the day's menus. To help outlets maximise interest and exposure, BPEX has designed an array of promotional material including themed posters and menu displays, which will be sure to entice customers.
For more information and a range of recipe ideas visit http://porkforcaterers.bpex.org.uk/ and www.lovepork.co.uk. To request point of sale literature, email info@bpexfoodservice.co.uk