In June of 1971 the first ever Hard Rock Cafe (HRC) opened at Old Park Lane in Mayfair, London. It was the brainchild of two young American businessmen, Isaac Tigrett and Peter Molton, who could not find a "good american burger" in the city and decided to tackle the problem by setting up their own burger joint in an old Rolls Royce dealership.
Its popularity burgeoned as it became a known haunt frequented by the rich and famous. Its now iconic collection of memorabilia is said to have started with an unsigned red Fender Lead II guitar from Eric Clapton, who as a regular at the restaurant wanted it to hang over his regular seat in order to reserve it. In a game of friendly one-upmanship one week later, Pete Townshend of The Who sent one of his guitars, also un-signed with the note "Mine's as good as his! Love, Pete".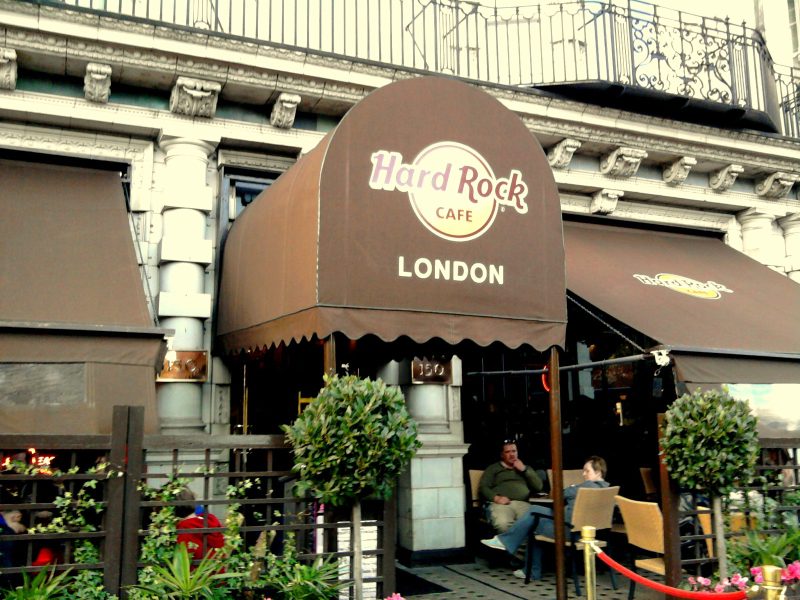 The chain began to expand in 1982 with its first location outside the UK in Los Angeles, California, before later settling worldwide with locations in Toronto, Paris, Tokyo and Berlin. By 1995 Hard Rock was set to make its entrance into the hotel industry. Morton reportedly spent $80m to open the Hard Rock Hotel and Casino near the Las Vegas Strip in Las Vegas.
Just three years later a subsequent $100m expansion nearly doubled the hotel's capacity to over 647 rooms. In May 2006, Morton sold the Hard Rock Hotel and Casino, Las Vegas to Morgans Hotel Group (MHG) for a reported $770m, including the rights to the Hard Rock Hotel brand west of the Mississippi, including Texas, California, Australia, and Vancouver, British Columbia.
At the time, W. Edward Scheetz, president and CEO of MHG called The Hard Rock "an already extraordinary landmark" and said the firm was excited to acquire a property that has "so much expansion potential".
They did not wait long to act on those words and the hotel began another expansion in 2007 at a cost of $750m, which saw the addition of 875 rooms in two towers and also expanded the meeting space on offer. As of today the property now features over 1,500 rooms, a 30,000-square-foot casino, Tahitian-style beach and swimming pool, a nightclub, six restaurants, three cocktail lounges, several retail stores, a spa, a poker room, and its own 4,000 seater music venue – The Joint.
Since its inception in 1995 Hard Rock Hotels has expanded exponentially and has joint ventures in Chicago, New York, San Diego, Orlando Bali, and Pattaya, Thailand with all-inclusive resorts also open in Mexico and the Dominican Republic. To help facilitate the growth the brand leans heavily on partnering with hotel management companies to operate its properties – Becker Ventures, Ong Beng Seng/Hotel Properties Limited and Loews Hotels all help manage its ever-growing international portfolio.
In 2019 Hard Rock Hotels returned to the city of its inception with the opening of its first hotel property in London. Hard Rock International and London's largest hotel owner-operator, GLH Hotels, collaborated on the newly refurbished Hard Rock Hotel to the corner of London Oxford Street and Park Lane.
The Hard Rock Hotel London will pay homage to the site's history, formerly the Cumberland Hotel once frequent host to guitar legend Jimi Hendrix. Designed by architectural and interior design practice, Scott Brownrigg, the hotel boasts 900 rooms and suites, in addition to two bars and a Hard Rock Cafe.
However, the hotel that epitomises the journey Hard Rock Hotels has undergone is the soon to be opened Seminole Hard Rock Hotel and Casino in Hollywood.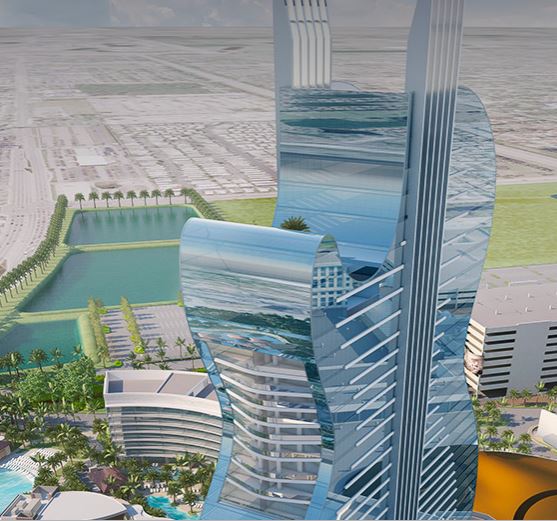 Following a $1.5bn (£1.2bn) expansion the giant 450 foot high guitar-shaped hotel will feature a 12,000-foot rooftop bar and lounge area as well as retail stores and large spaces for conventions. There's also the 65-hundred seat Hard Rock Live theatre, 13 and a half acres of restaurants, entertainment, a water park, and pools, including one that's the size of 3 football fields with a lazy river.
Set to open on the 24 October, the new resort is to be the crown jewel in the brands current hotel offering and shows just how far it has come from renting an old Rolls Royce dealership in Mayfair.