Cornwall's Jamaica Inn set for expansion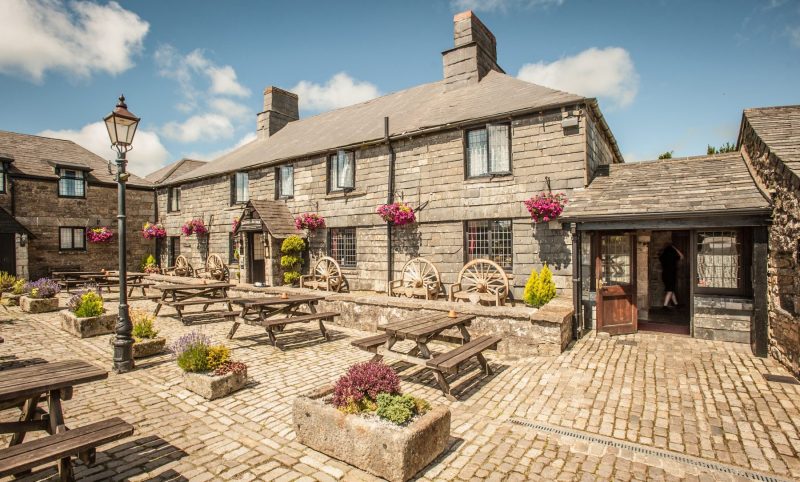 The illustrious North Cornwall smuggling inn, the Jamaica Inn hotel, is set to undergo an expansion under its new owner.
The world famous property on Bodmin Moor was acquired by Allen Jackson in early 2014, and is now part-way through a major redevelopment programme that has so far seen the refurbishment of its 20 rooms, the creation of a new £750,000 kitchen as well as a new farm shop.
The development of a 16 further bedrooms is now underway and later this year will see the creation of a large round function suite in stone and slate, based on the ancient roundhouses in the area.
The function room will hold up to 250 guests and be one of the largest venues in Cornwall, according to Jackson.
Jackson told Hotel Owner: "Buying Jamaica Inn two and a half years ago has given me an unusual opportunity of expanding what is an iconic Cornish landmark.
"Cornwall Council approved my plans in just 11 weeks – a huge new kitchen and new farm shop have been built and the building of 16 new rooms has just started, taking the inn to 36 rooms. A circular 250-guest function suite completes the enlargement next winter."
The 18th Century coaching inn, which was the setting for Daphne du Maurier's 1936 novel Jamaica Inn and Alfred Hitchcock's 1939 film of the same title, has also opened its 'Smugglers Museum' 365 days a year.
The museum houses an extensive collection of artefacts – including the skull of a man apparently chained in a cellar and left to die