The Dutch-founded DivorceHotel is aims to help you separate in what it describes as 'divorcing in a positive way'. It can help you to do so 'quickly, skillfully and affordably', in a way that suits you best. SHEKINA TUAHENE sat down with the founder of the unique business to find out more about the concept.
[divider style="solid" top="20″ bottom="20″]
In the UK, divorces are currently granted on five particular grounds: adultery; unreasonable behaviour; desertion; you have lived apart for more than two years or you have lived apart for at least five years. While these circumstances work for many divorce proceedings, it doesn't cover those in situations which are less extreme. For those who fall out of love with their partners or decide that they simply do not get on anymore, getting a divorce can be a complicated matter in an environment where blame and fault are usually encouraged.
Just in March this year, the story of Tini Owens, 66, circulated in the press when she described herself as being "trapped in a loveless marriage". Judges refused to allow her to divorce her husband of 40 years over "unreasonable behaviour" after her husband, 77-year-old Hugh, told the courts that he did not want a divorce because he believed the couple had a "few years" left to enjoy together.
This ruling led to a calling for parliament to introduce "no fault" divorce proceedings, thus allowing people to end marriages without having to prove substantial wrongdoing.
While that change is yet to happen, it is no surprise that a Dutch notion called the DivorceHotel has recently been introduced in the UK. After coming across the process which has been in the Netherlands for five years, family mediator David Leckie decided to bring the DivorceHotel to the UK in March to revolutionise the way the termination of marriage is handled in this country.
"A friend of mine used divorce hotel a few years ago in the Netherlands – this is how I became aware of it," he says. "I thought to myself this is an exciting concept that we could benefit from in the UK so I [approached] the headquarters and they asked me to launch it in the UK."
On how the idea of the DivorceHotel was conceived in the first place, Leckie explains that the chief executive of the company, Jim Halfens, had a friend who was going through a "very, very messy divorce" which led him to think that there had to be a better way. Describing the usual process as "aggressive and antagonistic" he came up with an idea where people could divorce in a relaxed environment, without the input and pressures of people outside the marriage.
In the UK, DivorceHotel takes place at a Yorkshire-based establishment the location of which is known only to those using its services. Discretion is key at the DivorceHotel as only one couple is dealt with at a time without the other guests knowing. "The hotel we're using is an ordinary hotel; it's a nice hotel. We just paired up with a hotel chain who were prepared to accommodate us. Interestingly – they do weddings."
Overseeing the procedure with his colleague, senior lawyer Claire Thornton, Leckie handles the relationship side of things and deals with the broader family issues, while she tends to the financial settlements.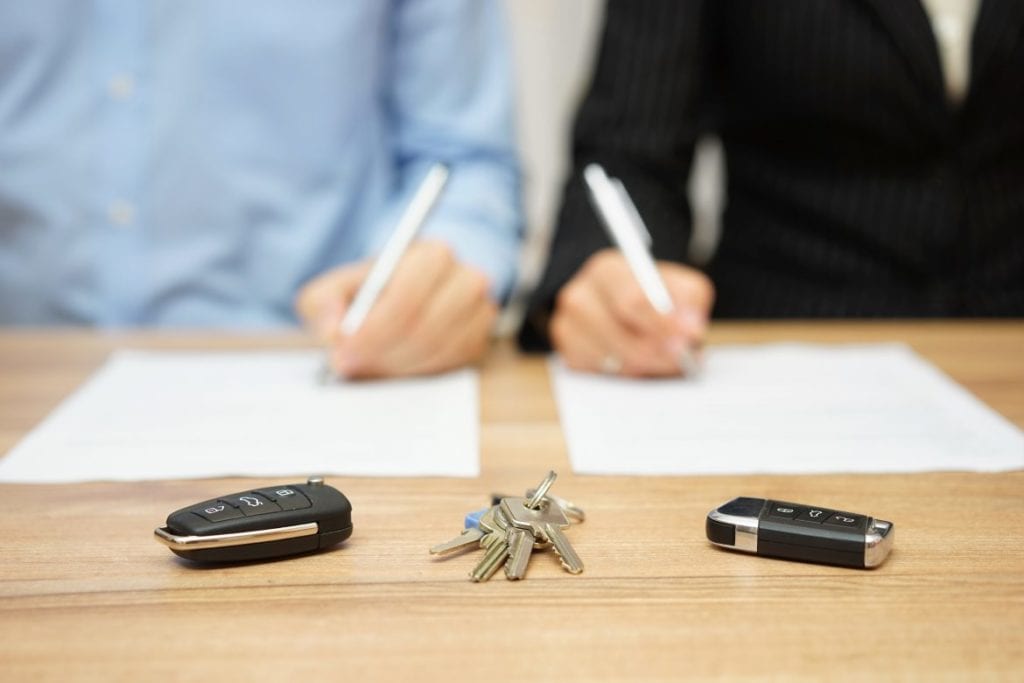 Identifying the suitability of each couple before the proceedings officially begin, Leckie and Thornton do an in depth pre-assessment of the couples, setting up Skype interviews and compiling the valuations of their assets such as pensions and family homes before they decide how to approach their unique dealings. "Those are the two biggest things which we need confirmation beforehand because then we can sit down together with the couple and they come to their own conclusion about how they want to split those things." The couple is then invited to the hotel for a weekend, where the whole process begins.
The couple arrives at the hotel on a Friday evening, where they are formally introduced to Leckie and Thornton and shown to their separate rooms. If tthere are children, they are taken to stay with relatives during this time. The 'divorce' officially begins on Saturday morning at 10am, where initial proceedings take place for two hours before a lunch break. Things then continue for the rest of the day and are picked back up on Sunday once the couple has had the chance to sleep on things. "It's a very intensive process," Leckie quips.
Finances are handled, arrangements are made, and the divorce is settled within the allocated two-day period with the management of the entire process coming down to the important question: "How easy is a couple going to find it to come to a conclusion?"
The 'divorce weekend'- as intense as it is – is never done in less than the prearranged two days with Leckie explaining, "It's always taken two days; we've always waited because it's important not to rush it either. People have got to sleep on it as well; it would be unprofessional to say 'oh well, we'll sort it out by teatime'."
Not only is it imperative that the 'divorce' is handled in a calm and neutral setting, it is also important that if things get too heavy and stressful, the hotel's location allows either party to have some form of an escape from the situation. "Without giving too much away, it's easy to take a walk out in some very pleasant surroundings. It can be quite emotionally challenging so it's important to get out."
Despite the amicable method of divorcing at the hotel, Leckie notes that he is yet to see reconciliation between any of the couples he has worked with. However, many do get a sense of closure, which may not always be possible – or as friendly – if the divorce were handled in a courtroom. Leckie says: "What I think we can do in that hotel is, 'yes [the] relationship has come to an end, yes [the] marriage has come to an end, but we get this opportunity to actually mark it'. Some people in the States maybe choose to play a favourite song together." He adds: "I know it seems crazy but it's all to mark the ending." Describing it as a "modern way" to terminate marriages, Leckie believes that if there is no "opportunity to bring the relationship to an end in a formal way, it feels like a death without a funeral".
The process is in stark contrast with the way many marriages typically end, such acrimony Leckie puts down to the lack of "bad lawyers" who help to antagonise the situation. He also feels it is important that the two people who took the vows and started the marriage should be the same two people who have a say in how it finishes. "I think, personally, going to court should be the absolute end resort because its kind of crazy that a judge decides for you."
The situation is handled sensitively by staff at the hotel – reception staff even alter their greetings according to the demands of the situation. The receptionist makes sure to refrain from telling the couple: "Thank you for coming, see you again soon." Or: "Hope you've had a nice day".
Apart from the growing media attention about the DivorceHotel concept, Leckie ensures that the couple are treated like any other during their time there as he insists: "We could be sitting down having a conversation about anything. Obviously the hotelier knows but nobody else does."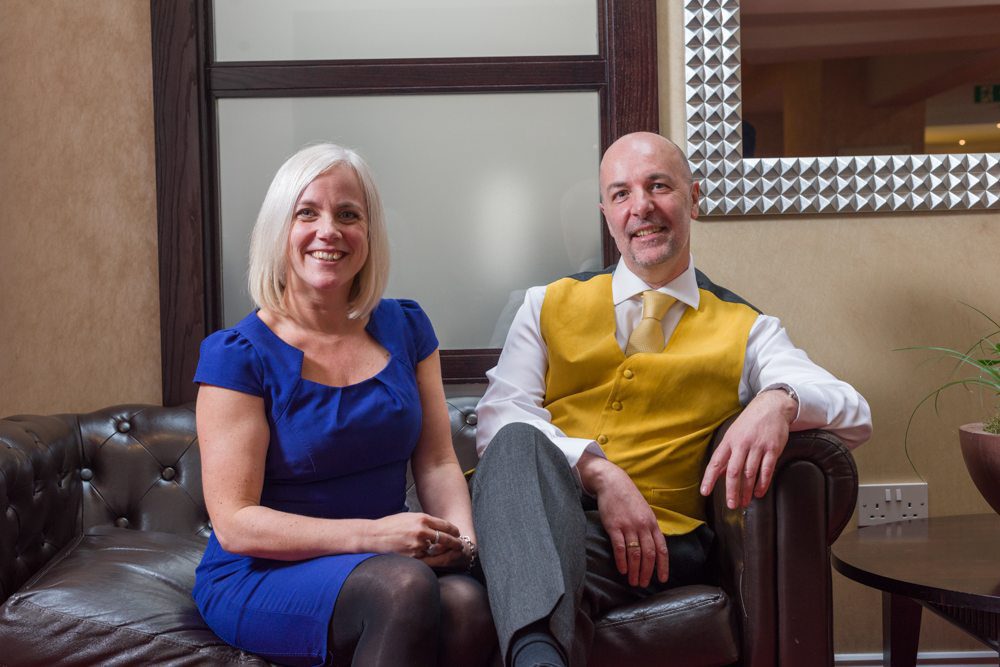 It was always inevitablr that the DivorceHotel would drum upsubstantial media interest. With magazine interviews, TV appearances and a possible TV series in the pipeline, Leckie hopes that the media frenzy will perpetuate is vision for a more harmonious divorce culture in the UK. With plans expand the DivorceHotel concept into London and Birmingham, Leckie imagines that one day the hotel is more than a concept but actually prompts new legislation. "[Divorce] hasn't been changed since the early 1970s, so it's very old legislation [and] I think we need to move on with the times." Leckie says he has achieved a 100% success and satisfaction rating – it would seem the UK's estranged couples agree with him.
[box type="shadow" align="" class="" width=""]DivorceHotel was set up by Dutch native Jim Halfens and has since expanded to America and the UK. It was brought to the UK by family mediator David Leckie in March 2017 and has gained popularity among media and potential divorcees alike. David Leckie currently lives in Yorkshire, is married to a Dutch native and has spent time between Britain and the Netherlands and praises the way divorces are handled over there. DivorceHotel takes place at an undisclosed location and promises to cordially end a marriage in a weekend while settling potential financial and custody disputes. Everything is handled discreetly and the privacy of the divorcing couple is respected. DivorceHotel has featured on Good Morning Britain, in the Daily Mail and The Sun.[/box]