After being acquired by Lone Star Funds last year in a €900m deal, and hitting a record 5 million guests in the same year, TOM DAVIS sits down with Jurys Inn managing director, Jason Carruthers, to learn about where the company is heading
[divider style="solid" top="20″ bottom="20″]
When was Jurys Inn founded?
Jurys can be traced back to the 1881 when William Jury opened the first boarding house in Dublin. Then, a significant period of time afte that, the first Doyle hotel was also built in Dublin in 1964. The group Jurys Doyle was actually formed 1999 when the Doyle Group was acquired by Jurys. The Jurys Inn brand, as it is today, was introduced in 1993 and that commenced with the opening of the Galway and Christchurch hotels. The brand was acquired by Lone Star Funds in 2015 in a €900m (£763m) deal and it is now made up of 36 hotels in 31 locations – we have just short of 7,400 rooms.
Tell us about your background
I developed an interest in all things to do with food, drink and hotels from a very early age, from being on holiday with my parents. I then went on to complete an HND at Blackpool College, and in my early years I joined Shire Hotels as a graduate and learnt all the various aspects of the business in terms of food and beverage management, HR management and sales management. I worked my way up and became a general manager just before I was 30. I managed hotels for a few hotel brands and after a period of time I became an operations director for Shire Hotels. That was my first move into corporate life, which was in 2005. Having had that role for five years I then joined Accor and I was vice-president for Novotel in the UK and Mercure, for all of the brand's regional properties. I joined Jurys Inn after being the CEO of Andrew Brownsword collection of country house and boutique properties. I j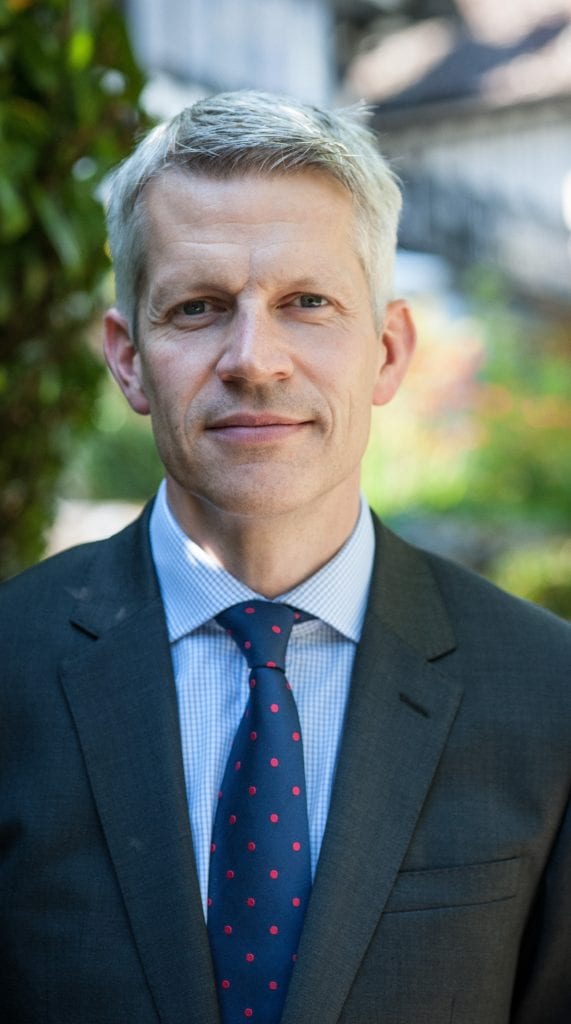 oined Jurys Inn in January 2016.
Do you take a hands-on approach?
I'm hands on, but I've got a team. I have an operational team with functional heads in areas such as HR, sales, revenue, marketing and finance, but I spend at least two days a week in our properties. I would say I'm hands on and I have a lot of contact with the general managers.
What segment of the market is Jurys Inn aimed at?
We operate both in the business and the leisure segments. It's increasingly difficult to tell because of the channels of distribution, in terms of online travel agents and so on, the purpose of our guests' visits. On the business side this would be individual, transient visitors who are coming to a city as a one-off, and then we also have regular corporate business travellers who may well have a negotiated rate with us and their parent company is based in the city where our hotel is located. Then there are also business groups – people who are attending conferences in our own hotels, or maybe attending city congress or events during the week. The leisure side of the business is made up of individuals who might be visiting a city for a particular event, it will be made up of couples, families and also groups and traditional tour groups.
Who do you consider to be your main competition?
I wouldn't say there's one particular company. We operate in most of the major cities in the UK and in those locations all of the international brands are represented and most of the domestic operators are also represented. I would say anybody who is physically located in the same city, and is providing accommodation and meeting space, is competition, particularly those who are in the mid-scale, full-service arena.
How would you describe the design of the hotels?
Certainly modern, the hotels aren't old. We do have a couple of period properties but generally speaking the hotels are purpose-built, which means they are modern, contemporary, and spacious – compared to some of our competitors we tend to have larger hotels in many of our locations. We have spent a lot of time analysing guest feedback and taking it on board for when we redesign bedrooms. Amaris refurbished over 3,000 rooms last year and a high proportion of those rooms were Jurys Inns. We have used guest feedback to ensure things such as the quality of the shower, bed comfort, flat screen TVs, and lighting levels are all improving to meet the requirements of our guests. Our rooms are very well designed from an ergonomic point of view because of that. Our hotels are in locations that are second-to-none, they are all close to the centre of cities and transport links.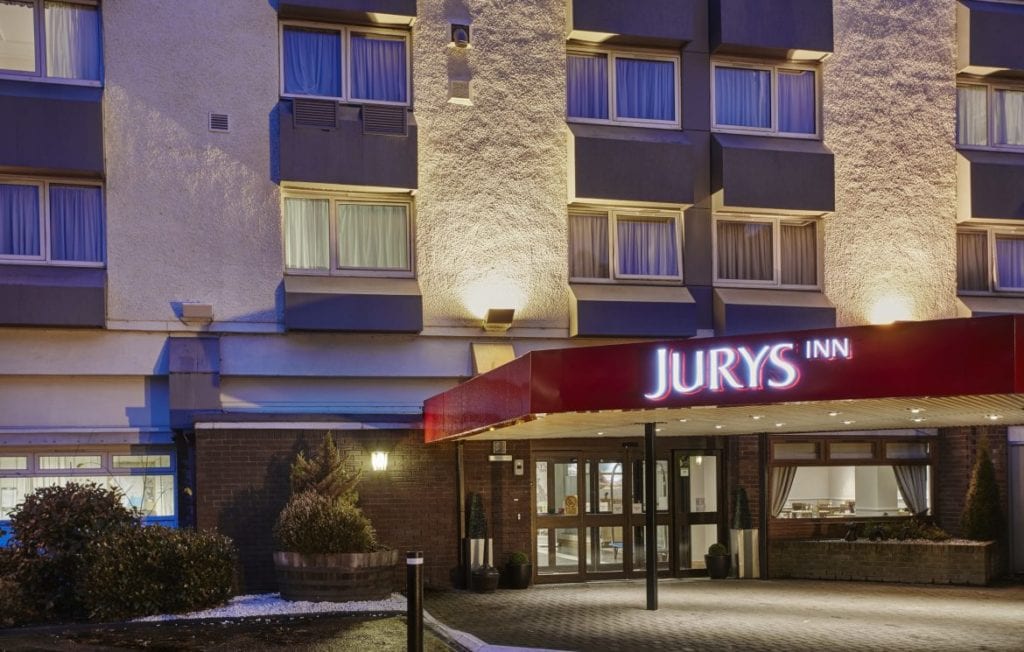 How do you use guest feedback to improve the business?
We monitor our guest feedback through in-house data capture, and also through online reputation such as TripAdvisor and the OTAs. We accumulate all of that feedback and categorise it into various parts of the stay. We work very hard to ensure we are indexing above where our competitors are at, I'm able to say today that we do and that's a very important metric for us moving forwards. We also use that feedback to develop the brand and enhance our offer in the areas our guest want us to. I would firmly believe in five years time we will be recognised very well by our customers for the parts of our offer that we hang our hat on.
Does having a parent company such as Amaris help in regards to continuous investments?
We invested significantly in the brand last year, we refurbished the nine hotels that came over to use from Thistle and The Hotel Collection – every single aspect of the properties was changed. We continue that level of refurbishment as we move into 2017. This year we will refurbish an additional 660 rooms, and we are adding a further 80 rooms on to Jurys Inn Belfast. We are also in the process of refurbishing restaurants and public areas in various hotels across the country.
Who owns Jurys Inn?
Amaris is the parent company, which was set up by US-based private equity firm Lone Star Funds, and Jurys Inn is a division within that. All of the properties are owned and managed by us.
You welcomed a record 5 million guests in 2016, what were the factors in that increase?
We transitioned some hotels into Jurys Inn last year, as part of Lone Star's acquisition of various hotels from Thistle and The Hotel Collection. Part of the reason for a significant growth in occupancy overall was that we brought those hotels into the kind of occupancy levels that we would expect from a Jurys Inn property – that's a big part of the reason for a spike in visitors. Another reason was that Ireland in particular last year was very positive in terms of visitor numbers – 2016 was a record year for Ireland as far as visitors go. We have hotels in fantastic locations and with the increase in domestic visitors or staycations to hotels, we've also benefitted from that. Having hotels in places like Edinburgh or Brighton, they are the kind of locations that people go to for those longer stays.
Do you see the staycation trend continuing over the next few years, particularly with Brexit and the falling value of the pound?
I do, I think as long as there's that uncertainty it will continue. Clearly people travelling abroad are concerned about the strength of the pound and how expensive it is, we see very good advance reservations in the hotels that are more leisure orientated. We expect that to continue.
Do you have any further hotels in the pipeline?
Nothing that I could say to you right now that we are ready to announce, but yes there are a number of discussions taking place about potential sites in cities where we are not really represented today.
What criteria do you consider when looking at new locations?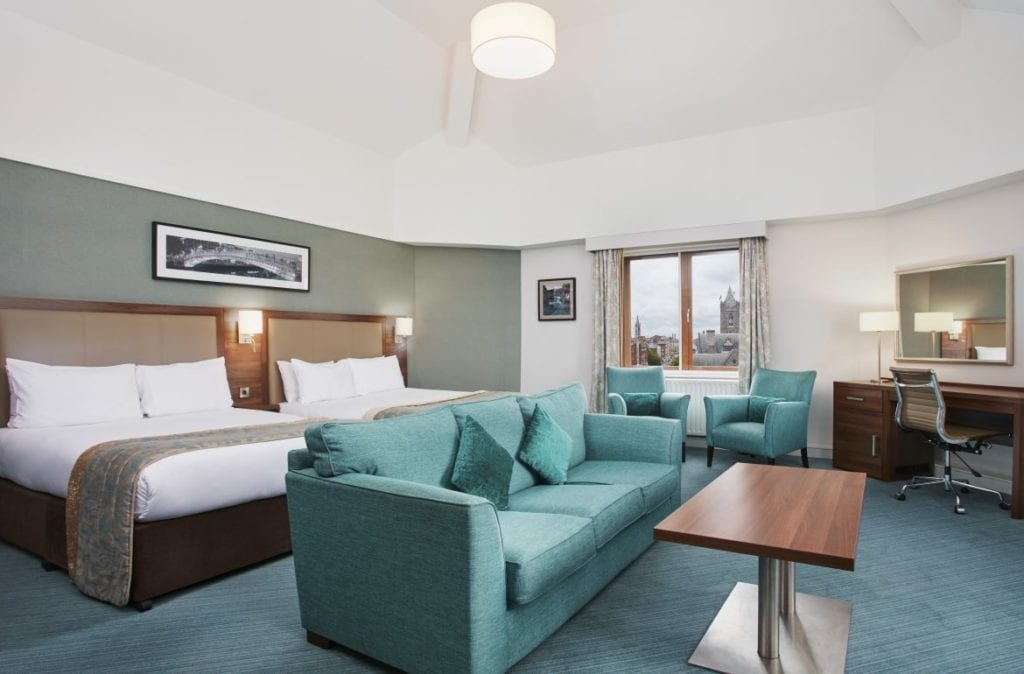 To be in the heart of the city is important to us, so secondary locations just off motorway networks and so on isn't really where we want to be. We want to be in the city centre and close to travel links. We want locations that are buoyant in terms of hotel activity, and we would be looking at the revenue per available room (RevPAR) of a city, supply and demand and also the future implications of that. Also from an employment point of view we want a city where we can find the right level of employees to work in the property and somewhere that also adds value to the brand.
Jurys Inn has a property in the Czech Republic, is that a hint that the company would expand overseas?
I think it probably is a bit more of a one-off by nature. It was a particular opportunity at the time, and it was presented to us to operate the hotels for investors. We did and it's a very successful hotel that works for us, but I think there are more opportunities closer to home that we would want to pursue ahead of any European expansion.
What's the aim for Jurys Inn and where do you see the company in, say, five years time?
We started a process last year of growing the business, and we now have 36 hotels in total. We repositioned the hotels that we brought over the the brand and when you refurbish hotels there is an element of disruption to normal business, so what we will see in 2017 and beyond is those hotels reaching a mature level of trading. When we brought the hotels over we really increased our meeting and event capacity as a group, and our space actually grew by 60% as a consequence of transitioning these hotels over – we are now a significant player in the M&E market. I fully expect that in five years time we will be recognised as an M&E orientated hotel group as well as an accommodation provider. Moving forward I would expect us to be recognised as an employer of choice, that we can keep receiving numerous industry awards, that we are able to demonstrate a high level of internal progress and most importantly that we are proving a return on investment for our shareholders.