Talk me through your hospitality career
I was very lucky as I always knew what I wanted to do, which was to be a chef. I left school and started washing pots and pans, and from there I went on to become a cook. At that point I decided I wanted to be well educated, so enrolled at Napier College of Commerce and Technology in Edinburgh.
I worked for about 18 months to save some money, jumped on a plane at 18 to Edinburgh and did a HMD in hotel recruitment and catering. From there I went down to London and worked there for three years at Claridges in administration until my visa expired. I then moved to Switzerland and worked in Lausanne for nine months until I got fed up of that and decided to go back to New Zealand.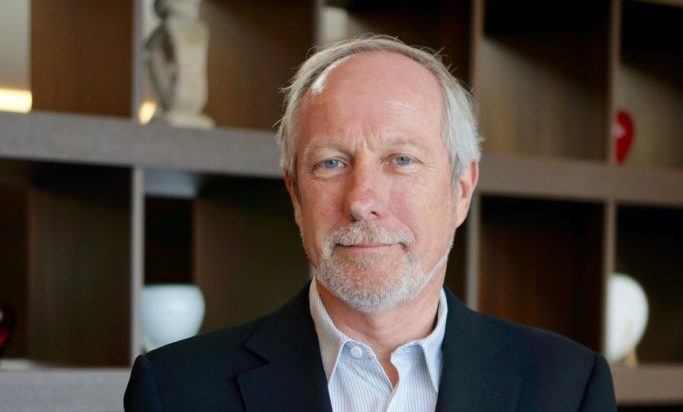 Back at home I joined a soon to be launched Travelodge Auckland Airport as assistant food and beverage manager. However during that period Hyatt came to Auckland and I moved to the hotel there for three years before being offered the opportunity to travel, transfering to Dubai as a food and beverage manager.
I then continued travelling to Australia for a while then to Macau, and then Mexico where I eventually became a hotel manager. From there I went to India as a hotel manager again and from India I went back to Dubai as a general manager where I finally settled for 11 years.
In 2008 Hyatt had a reorganisation and I ended up looking after the GCC and south-west Asia region. In 2013 I moved to Zurich where I now look after the Europe, Africa, Middle East and Indian subcontinent. I have now worked with Hyatt for 36 years – time flies when you enjoy yourself and the beauty is every time you change country or change hotel it is like a completely new job.
So how much difference is there between working in different countries or continents?
The culture changes with who you are working with and the environment you are working in, but a hotel is, in essence, the same wherever you are regardless of the size. If you are working at a 60-50 room hotel and then move to a 600-room hotel the only things that really changes are guest volumes and such. It is the people that definitely make the difference.
Did you undertake most your training on the job in all these different roles?
Yes, I got my basic education at university but then here at Hyatt we are always have opportunities to learn and develop with courses that are available to us. In the last 35 years the industry has changed a lot, the technology has changed and it is important to be able to keep yourself up to date.
What was the most useful and beneficial role you had through the development of your career?
That is hard to say because they were all so different, working in Macau for example – before it became what it is today – was still a sleepy Portuguese enclave. Going to Mexico with a resort owned by a couple was a totally different experience. In Mexico there was this very tough business environment as devaluation was happening at the time, so I learnt a lot business-wise.
What does your role at Hyatt currently entail?
I am in charge of operations for the Europe, the Middle East, south-west Asia and Africa and what that encompasses. We are a matrix organisation so we have people in sales and marketing, people in revenue management, development and legal. Together we are working on growing the company and ensuring that the hotels work at a certain standard as well as maintaining and developing relationships with our partners and franchisees across the world.
It also involves executing the strategies of the larger company. A day can be anything from travelling to different countries to check on hotels to the next week embarking on a trip to India to meet with partners and owners to look at opportunities to develop hotels then put it to a board meeting to revisit later. There are never two days that are similar. I travel around 2-3 weeks a month on average.
What are the key values at Hyatt?
We have a number of core values, one of our strengths is the culture of the company as we like to have fun. People need to enjoy what they are doing and they need to be able to listen and have empathy to understand the different locations in which we work. That is how we meet our core purpose of caring for people so they can be at their best. Obviously people are not going to be happy all the time but you have to sit, listen and put yourself in their shoes and assist them.
In this digital age where that little screen or tablet can sometimes hinder communication rather than assist it can be much easier to send an email rather than have a conversation where you can talk properly with people. That human touch is what we are still about today.
Is that what separates Hyatt from other companies in the industry?
That is an integral part that differentiates us from other hotel companies. We value the relationship, we are very flexible and want to work with people who want to be franchisee owners. We tailor-make something that works with both parties because in the end, if I do a deal with you, I am not just signing a two-year management contract, we are going to be getting into bed for a while. The relationship needs to work for both of us for it to be truly successful and happy. That ability to understand both sides of the fence is important.
If someone builds a hotel and commits a lot of capital it is only right it is a two-way street. We are not dictatorial by any stretch and we will always strive to find a solution together.
How much separation in design is there between the hotels within the regions?
We see all our hotels as separate from the start. If we want to build it depends on the brand, we don't like to have 'cookie-cutter' hotels. If you are looking to build a hotel in India it will be different in the way the hotel is configured thann it would be if it was in the middle of London, due to a variety of factors such as cost, type of ownership, how competitive the market is and who is the target market. Tailoring the product to the best of your ability is key as after you have set down the foundations of the hotel it can be there for a 100 years – you have to future proof as the world changes and moves forward.
How have you seen Hyatt grow over the past few years?
It has been great, growth has been very good. We are going to open 16 hotels this year and 25 hotels next year which is very healthy growth, we will have over 125 hotels in total by the end of 2019. In comparison to some of the big guys out there that is relatively small, but it gets back to us not necessarily wanting to be the biggest but wanting to be the best – we are focusing on quality growth over time. If you look at our published growth figures we have got 10 consecutive quarters of 6% or more growth.
It seems you are putting recent emphasis on food and beverage at your hotels?
It is something we have been working on for the past three years getting everybody up to speed on how we look at food and beverage and how we market F&B. Again we are looking at concepts such as the old age buffet restaurant, do you really need this? Or should it be more flexible? We have just told the whole division by the end of September we need to reinvent our breakfast offering and bring it up to the 21st Century with gluten-free, almond milk, superfoods options.
We want to offer what the latest places on the high street are offering. A meal from five years ago is completely different now. We need to stand on our own two feet as a food and beverage operator and attract not just people staying at the hotel but people from the outside community to come in. Every hotel we open is based in a community and they should come in and use it – we need to look at our pricing, our product, everything we do because it should be relevant for the people.
How has the introduction of Hyatt Centric and the Unbound Collection brands into Europe gone and are there any further plans for those brands?
Centric is great, it is a very unique, full-service hotel with a very tight footprint and great returns that has a design-led feel. We recently introduced the Hyatt Centric in Madrid which is right downtown, which is doing very well, and we have plans to introduce one into Dublin soon. The brand is only two years old and it has already got a strong pipeline.
Whereas the Unbound Collection is all about a variety building types, something unusual, an Unbound hotel could be a castle or a selection of villas. We are looking to open one here early next year in London which will be typical example of an Unbound Collection hotel, since the building used to be a historical police station that is being reinvented as a hotel.
How have you seen the changes in consumer behavior over the past few years?
The change has been quite tremendous. I look at what the Internet has done for the world. We are a very lucky industry as there is an amazing demand that is growing and building, but people are looking for things that are different. People are no longer just looking for a hotel room and a sunbed, now they want a hotel room, sunbed, and a unique experience. There are layers of complexity due to the plethora of information available on the internet. Now it is more about the experience you are creating around them be it food or leisure or even a business trip.
Where do you see Hyatt in the next five years?
We are going to continue to grow as a company. A couple years ago we made a major move into franchising which is important to us as we want to expand and grow the brands across all our locations. That is going to continue to be a priority for us. We are going to open 25 hotels next year and we are not expecting that to slow-down anytime soon. In five years time I expect the outlook will be pretty good for us, the focus on driving revenues and differentiating what we do in every hotel and locations is very important to us.
What about yourself personally?
It won't be long until I have been at Hyatt for 40 years, I think I should be giving other people the opportunity to go and break new ground. But I love my job, every day I get up and enjoy it and I still have a lot of opportunities to learn with a great team so I will always continue striving to be successful with Hyatt.