Guest experience is paramount in the hotel industry. Satisfaction rates are more important than ever with the rise of social media reviews on sites like Facebook, Google and Trip Advisor. As the cliché goes, customers will forgive a below average offering with excellent service, but will complain about an excellent offering with below average service. So how do you maintain a consistently high level of delivery?
ISO Standards provide a framework for the management to understand the operational details of any business. This is especially useful in the hotel and hospitality trade where effective routines and rotas are a fundamental building block in delivering the 24-hour service customers have now come to expect.
Embracing ISO Standards will substantially increase customer satisfaction in any hotel or hospitality establishment, covering every area of the business including brand development and marketing activities. In this article we explore the framework of this internationally recognised certification and its power to drive business change.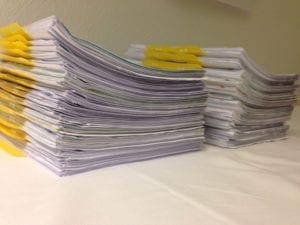 Developing Quality Procedures
The ISO 9001 quality management system is one of the best tools available for hotels looking to raise their standards of customer service. Based on a methodology of continual improvement, it provides management personnel with a perspective on how to best implement rapid positive change.
Accurate record keeping underpins the ISO 9001 approach. Effective document handling forms an analytical foundation for the construction of progressive actions and activities. With a holistic approach to streamlining a hotel's document handling systems, this ensures that the business leaders have complete visibility of the current performance picture.
Utilising this data is imperative in driving the iterative process of continual improvement that is a hallmark of all ISO methodology. It grants hotels and hospitality businesses the ability to identify and focus on the areas requiring improvement to gain profitability and boost reputation.
Both the non-conformance and trend report are essential to this facet of the ISO approach. Non-conformance reports are a management tool for detailing problems together with the appropriate remedial action, whilst trend analysis informs the business of the most productive activities and results, guiding future investment.
The QMS International 2016 Industry Survey revealed that 100% of respondents in the hospitality business experienced significant improvements in their processes following the adoption of the ISO 9001 standard.
The Customer is Always Right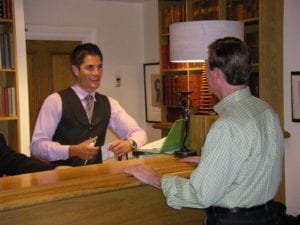 Where would any business be without the customer? Hospitality companies and hotels are in the simultaneously precarious and enviable position where practically every minutiae of the operation impacts the customer experience. It is therefore essential that their needs and expectations are placed at the heart of their service.
Nonetheless, one of the most frequently occurring oversights within the hospitality industry is a presumption of the customer's desire. Trends can change on a daily basis and consistently diverge throughout seasonal periods. How can a hotel truly understand the customer's perspective and utilise this insight as a basis for improvement?
ISO 9001 helps hotels define an effective process for capturing customer feedback in a dynamic context and a procedure for implementing change based on this data. Using this simple reflexive system allows businesses to rapidly identify a problem and make the necessary corrective action before it impacts the business profitability.
One of the notable advantages to the ISO 9001 approach is that this customer feedback process is based on quantitative data that engenders fact-based decision making. Knee-jerk reactions based on a single incendiary customer report are then avoided in favour of a consistent understanding of operational drop offs, producing a confident, measured and appropriate response to a problematic situations.
A Smile Costs Nothing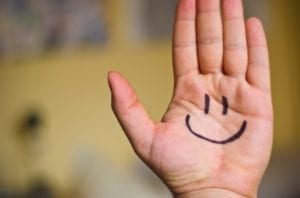 The emotional benefits of implementing quality standards within a hotel or hospitality business certainly reach beyond the customer base. ISO 9001 is a backbone for communication, giving every employee a voice and a stake in effective change management, empowering the type of bottom-up thinking that is seen in the world's leading venues and establishments.
When staff members have an emotional buy-in to the business together with an effective structure of internal communication, a greater team cohesion is inevitable. This is one of the most visible outcomes of implementing ISO 9001 on company culture.
Assuring workers of the competency of middle and upper management and their ability to consistently provide co-ordinated support with on-the-job problem-solving builds confidence in every sector of the business. With all strata of the hotels staff aligned in delivering the same outcome, this creates a singularity of defined action.
Proud and confident staff mirror a business's values and philosophy throughout their actions. ISO 9001 is the structure that enables consistent outcomes and understanding throughout the business, and as opposed to simply relying on charismatic or inspirational leadership, it embeds core values in a procedural approach.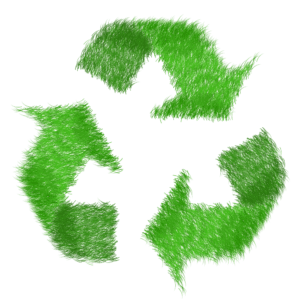 Good News Travels
Alongside ISO 9001 certification, the ISO 14001 environmental standard can make a significant impact on the public perception of a hotel or hospitality venue. Many businesses in this sector overlook the benefits of developing a sustainable approach to service delivery and fail to capitalise on this opportunity to attract customers.
It is no secret that environmental issues have garnered increased public interest over previous decades. Hotels that position their establishment as one that offers sustainable products, including amenities and food with an interest in the local environment will capture the interest of the ecologically-minded customer. ISO 14001 offers an iterative methodology of continual improvement in reducing the environmental impact of the business.
Participation in local green schemes as part of ISO 14001 will often lead to spotlight within local and social media channels, helping raise the profile of the establishment in the public perception. Customers will often form the unconscious association between a caring about global environmental issues and elevated levels of service delivery and will assume that this approach carries into the ethos of the hotel.
Recruiting locally also helps reduce the carbon footprint of staff travel as does using locally sourced food in your menu, as opposed to the bulk deliveries of mass providers, which can again contribute towards ISO 14001. A noticeable spin-off benefit of this approach is that your establishment will develop a regional character; something that can be leveraged in the marketing materials to create a more attractive proposition.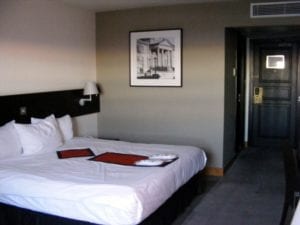 A Final Word
When a hotel embraces ISO standards it is more than simply passing a test or examination that demonstrates a level of competency or service. It is a continual commitment to ongoing change that helps an establishment evolve with changing customer values, technology types and fashions within the industry. Once put in place, all that is required are regular external audits as ISO standards provide the framework for continual improvement.
What is the one thing that sets an average hotel apart from an exceptional venue? The answer is relatively simple. Attention to detail. When even the most incidental error is never left unchecked, this creates a consistent level of service that is of the highest possible standards.
Motivation and inspiration will help mobilise hotel staff members, supporting a good working atmosphere, but it is ultimately discipline that produces consistency even on the so-called off days and this is where implementation of the ISO standards truly shows its worth.
ISO standards have been developed with the wisdom of industry professionals in over 160 countries and there is a reason why they have become the internationally recognised mark of quality over the last 30 years – with the hospitality trade becoming increasingly competitive, implementation readies hotels for the battle.