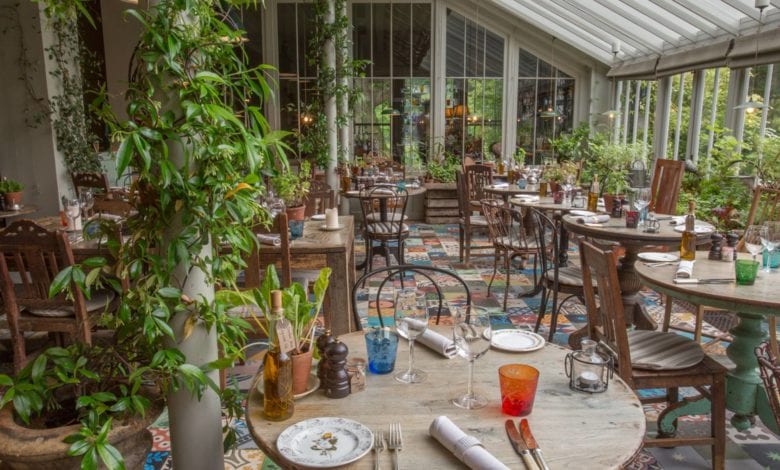 Arguably 2019 will be remembered as the year where the eco-conscience reigned. We saw the rise of 'eco-anxiety', and figures such as Greta Thunberg generated headlines and captured hearts as more awareness has spread globally.
In light of the activism, there is a tangible shift in the way that consumers seek to purchase goods, experiences and everything in between. And with this, hospitality is firmly in the spotlight. 
Just this week, CGA discovered that consumers are demanding more engagement on sustainability from hospitality operators across the board. Its latest Future Shock report revealed that 83.1% of consumers now expect their hospitality brands to "engage on at least some aspects of sustainability". 
Indeed UKHospitality chief executive, Kate Nicholls, said that sustainability is "arguably the key issue of our time" and that hospitality must now "lead efforts to promote sustainability further". Meanwhile, CGA's Karl Chessel said that the environmental impact of hotels is under intense scrutiny, and going forward, operators need to demonstrate a "genuine commitment to sustainability as we enter the new decade."
The hotel industry has already shifted gears in the drive towards sustainability. In 2017, an International Tourism Partnership report concluded that hotels need to reduce their absolute carbon emissions by 66% by 2030 and by 90% by 2050. Whilst this may seem ambitious, ITP director Fran Hughes said this goal is certainly "achievable". 
And as we move into 2020, it seems that much of the industry is taking heed. The main players in the hotel world are already leading the way: Hotel group Accor, whose brands include Ibis, Sofitel and Fairmont, has just announced plans to remove all single-use plastic by 2022, while Premier Inn has pledged to cut its carbon emissions in half by 2025. 
But even on a smaller scale, hotels across the UK are leading the way with innovative, everyday practices that are cutting carbon, cutting costs and satisfying consumers. Their quiet and concentrated efforts lie at the heart of a movement that is shaping the future of hospitality. 
Louise Chapman is one such hotelier who places sustainability at the heart of her business. She runs The Green House Hotel in Bournemouth, a site known for its sustainable ethos and operations. "Everything about the hotel is green," she says. "We've taken care of the usual things, of course, like using energy efficient lighting, and reusing our towels". However, she makes it clear that in 2020, this will be the bare minimum of customer expectations. 
"And let's be honest", she says, "these things alone won't change the world." She believes that "real change" only comes with big differences. "So over the past four years, we've done over 100 things to make sure everything about the hotel has been designed to spoil you without spoiling anything else."
The list is extensive. The details, minute. The timber floors are made from FSC certified wood, which assures it's made from sustainably managed forests. All carpets are naturally fire retardant, which requires no chemical treatment, while underlays are made from recycled felt. The wallpaper is printed on FSC paper that uses vegetable inks, and comes wrapped in a natural starch which eliminates the need for cellophane wrapping. They've even used an eco-paint range which contains no petro-chemicals, while all paint is produced a mere 15 miles from the hotel. 
The Exclusive Collection hotel group, which operates a number of sites across the UK, has also gravitated to the green scene. Danny Pecorelli, managing director of the group, when asked what inspired his eco-friendly approach, says: "It's the right thing to do, plain and simple."
In the process of making his sites more sustainable, he began by looking at his energy suppliers, reducing and removing fossil fuels wherever he could. "We pay more to guarantee renewable electricity, but have also introduced biomass boilers". Local food and drink sourcing was another key initiative for Exclusive Collection. "The more we can sell local food and drinks, the better", says Pecorelli. 
Tom Ross, like Pecorelli, operates a series of sustainable sites. As director of The Pig, a countryside hotel group committed to home-grown and local produce, he ensures all sites strive to be green, though the brand "does not position itself as an eco-hotel". 
What steps has he taken in making his sites sustainable? At the crux of his mission, he says, lies education. "Most importantly we have tried to educate ourselves. There is so much contradictory information flying about that it is easy to make a poor decision. We have tried to stand back and understand the whole picture – it is not just about a plastic straw and a turtle. It is about having an integrated environmental strategy that encompasses everything."  
Ross recently held a company sustainability summit to bring eco-friendliness to the front and centre of the brand's decision making processes. "By bringing people from each of the hotels together for a day we can educate, learn and plan in order to move our business forward. This, along with a full audit of the hotels, has allowed us to understand where we are and where we want to go."
It's clear that these hotels are passionate about the future, and do what they can in their fight for the planet. Do such measures have the added bonus of attracting customers? "Yes", says Chapman, "and this is growing year on year." She says this is one of the questions always asked on guest feedback: currently 91% of guests are aware of The Green House environmental ethos prior to their stay, and 72% of guests said this influenced their decision to stay.
"I don't think it's that simple", argues Pecorelli. "I think some people buy into the whole ethos, others stay and like it, but it's not a key driver in the purchasing decision yet." Despite this, he found that sustainable practices still "create experiences and stories" for his guests. "You can bring sustainability into those experiences, be it our Wasted Burger at South Lodge [made from the leftover pulp of their own homemade juice] to a conference that can have a 'Pick Your Own Pimms' session in the kitchen garden at Lainston House."
There is some dispute over the cost-effective nature of going green. "Only using green energy is currently more expensive for me than alternative options", says Chapman. "Time taken to investigate different products is also an initial cost to the business, though this does ensure the best decisions are made for purchasing", she adds. Pecorelli, meanwhile, views cost and sustainability as a finely tuned balance. "Most of the time it evens out. We pay more for our renewable energy, but we are also consuming less, so this can offset it."
So will these operators extend their sustainable practices in the future? "Of course", says Ross. "The landscape is always changing. Technology changes, products change and trends change. Single use plastic is the current villain but there will be something else. Packaging and waste management will be big areas for us."
"There are always improvements to be made, which makes the hotel an exciting and dynamic place to be", says Chapman. Her plans for the future are in full-swing, and The Green House Hotel shows no signs of slowing down. "Our goal for 2020 is to become carbon neutral or ideally 'no carbon plus'."   
Pecorelli also looks to the future, and the process, he says, is always ongoing. "Every time we make a purchasing decision, we ask the question. We have just found uniforms made from recycled plastic, for example, and they look fantastic. So we keep pushing every week [for] a new win. We are currently reviewing every item we put in our bedrooms and meeting rooms to see how we can improve our sustainability."                              
When asked if hotels will increasingly turn sustainable, Chapman was confident they would. "But this is likely to be the case for most industries", she says. "Yes they will", agrees Ross. "People will become more educated as the issue is more widely discussed. Technology and processes will adapt making things more cost effective and operationally easier. I have no doubt that legislation will also force the issue."
So what advice would these hoteliers give to others thinking about going green? "Understand your waste journey", says Ross. "Just because something says it is biodegradable or compostable, it does not mean it can be. If your waste service does not have the ability to process the item you may be very surprised to learn what happens to it."
"Look at energy supply, travel and procurement", adds Chapman. "These are the big areas to focus on. However, it is important to set manageable targets – small steps are better than no steps!" 
"Try to focus on one area at a time", concludes Pecorelli. "Lots of baby steps are better than none". 
Ross concludes: "We have an environmental footprint – nearly all businesses have one and they always will. Hotels, like every business, have the ability to assess their footprint and decide whether to try and reduce this. We all have a responsibility to try and do more."