The range is intended to help hotel and leisure venues bounce back and deal with the multitude of challenges presented by the need to be clean, safe and secure as the industry prepares for re-opening. TLJ have approached the problem on two fronts: Prevention and Mitigation. These form the two pillars of their antiBac solution.
The Prevention pillar comprises Mobile Keys and noTouch exit buttons.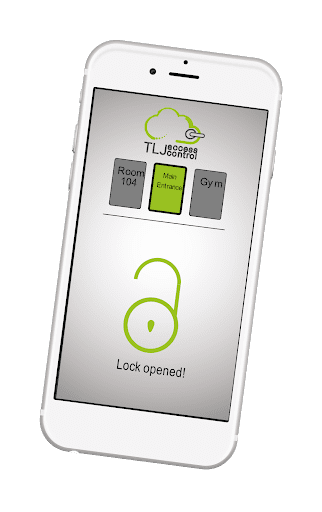 Mobile Keys remove the need for physical keys by allowing guests to use their own  smartphone to open the lock. They simply download the TLJ Mobile Keys app and, when the front desk issues them a secure digital key, their phone 'handshakes' with the allocated TLJ lock – when in range – and allows it to open. Not only is this massively convenient, it also eliminates the need for key cards or other physical access tokens to be passed from person to person, reducing the risk of infection.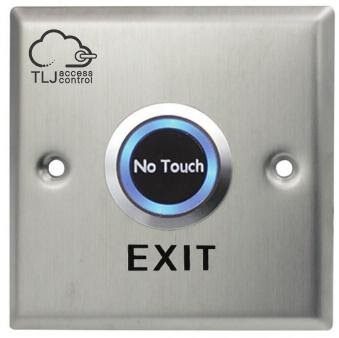 noTouch exit buttons are used on access-controlled doors such as main entrances, replacing mechanical "push to exit" versions. Using infra-red detection, the sensors require only a sweep of the hand to allow contactless egress from the building. They seamlessly integrate with TLJ's other access control systems.
The Mitigation pillar of TLJ's solution comprises an anti-bacterial Handle Coating and keyClean key card sanitiser.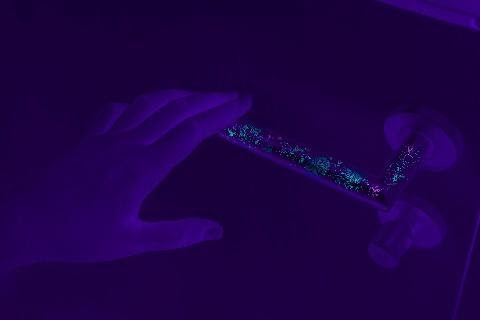 The antiBac handle coating is laboratory tested to virtually eliminate viruses, bacteria and microbes on door handles. It prevents TLJ door hardware from spreading infection, and comes with a 5-year guarantee. The nano-tech coating is light-activated, needs no special maintenance and doesn't affect the look or performance of the door lockset.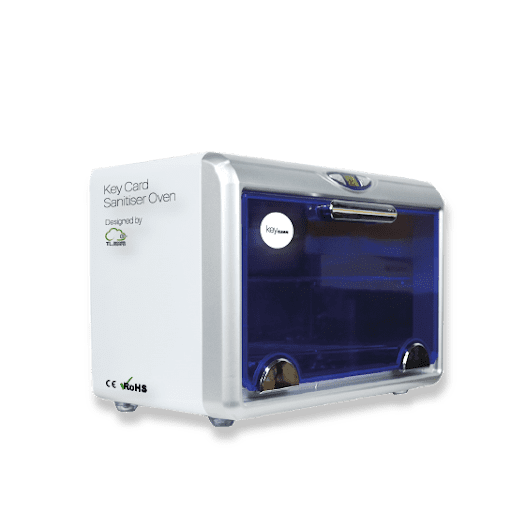 For those hotels still reliant on key cards, TLJ's keyClean sanitiser could be the perfect solution. The machine uses UV-C light and ozone technology to quickly and effectively decontaminate all types of plastic keycards. For a limited time, TLJ are retailing the oven with a free accessory kit including key card tray, forceps, keyClean pouches and disposable gloves. More information is available here.
Working together towards re-opening
TLJ provide access control for many Best Western sites across the UK. The management at Weston Hall were keen to explore a range of solutions for this splendid 16th Century building as they geared up for re-opening. As it happened, they were so impressed with TLJ's offering that they decided to take the entire range!
TLJ's Identity locksets were already fitted to all bedroom doors, so these were upgraded to Mobile Keys functionality. At the same time, the handle sets were swapped throughout for coated, antiBac versions. A keyClean oven has also been installed, for the rare occasions when guests don't have access to, or don't want to use, the Mobile Keys facility. This is especially true for a hotel with an older clientele, who may not have smartphones.
Following the successful installation at Weston Hall, hotel owner Simon Evans said: "We are a hotel that prides itself on offering the home-from-home guest experience. As such we are welcoming guests every day and consider their safety and well-being to be our number one priority.
"TLJ's proposition was attractive not only because it offered a holistic solution, but also because it went beyond just a range of products. It's a way of working that will help us promote the highest levels of safety and cleanliness throughout the hotel."
TLJ's Chief Technical Officer, Luke Martin, added: "These unprecedented times for the hotel
industry call for unprecedented solutions. Of course we're delighted that Best Western Weston Hall chose TLJ, but at the same time we genuinely want this approach to work for all our customers.
"We're confident that the entire antiBac range is a major contribution to a hotel's cleanliness regime. It means peace of mind for guests and staff and, not least, provides a powerful marking tool that gives the hotel a competitive edge.
"In these difficult times we must all 'adapt to thrive' and I like to think TLJ's antiBac range can play a small part in that."
More details on TLJ's antiBac range can be found online here, and they can be contacted directly on 01482 830334, keyclean@tljlimited.com.