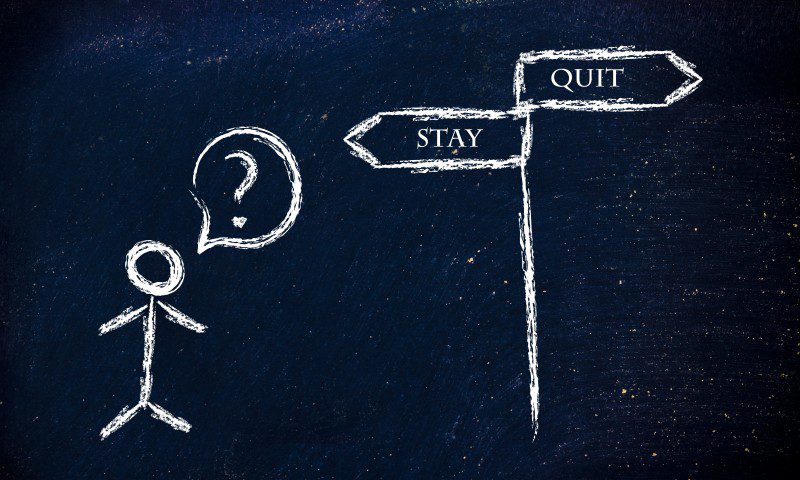 Staff turnover is exceptionally high in hospitality compared with other industry sectors. But what exactly causes this, does it cause any damage, and if so, how can it be fixed? By JAMES HARRINGMAN 
Ask hotel managers about their customer attrition cycle and chances are, they'll know exactly what they're talking about. They'll tell you that it has six phases:
The goal: to increase expenditure and lifetime value (tenure);

The KPI: the total value of rooms booked;

The action: to attract new guests;

The churn: those guests who don't book again;

The uplift: strategies to ensure more guests book again;

The choice: whether a guest chooses to book again.
Ask them about employee attrition, though, and their answers become a little more vague. Which is strange, because for the most part, the cycle is pretty similar: the goal is to increase productivity and tenure; the KPI is performance and tenure; the action, churn and uplift are the same as with customer attrition, except they're concerned with employees rather than guests. It's when we arrive at choice, though, that the two cycles diverge. And the fact many managers aren't able to recognise that, because of their lack of familiarity with the tropes of employee attrition, means they're missing a trick.
Why? Because whereas customer choice is a factor hotels can't control, employee choice is one they can exert considerable influence on. So while both customer attrition and employee attrition will cost a hotel money, the latter offers managers an extra opportunity to disrupt the cycle and preserve profit. Not only in conventional ways – by creating a better working culture, and offering compelling benefits and competitive salaries – but also by analysing and understanding HR data, and providing carefully targeted and imaginative incentives to counter an employee's decision to leave.
Financially speaking, the case for doing so is usually unanswerable. New employees tend to cost a company quite a lot, because of the training they require, without adding a lot of value, because of their inexperience. Eventually, an employee ends up costing the company an equal amount to the value of their work – the breakeven point. But even then, the company hasn't actually broken even, because the employee has not 'paid back' the price of getting them trained up to that point. As the employee continues to develop and add further value, while their cost remains fixed, this 'profit' accumulates until the employee finally reaches a 'cumulative breakeven point' when they have, in essence, paid back all losses. From this moment on, the company profits from every subsequent day, month or year the employee works.
Attrition is so expensive because in many cases, an employee's cumulative breakeven point only arrives one or two years into their career. Every employee that moves on after nine months, say, or even 18 months, is therefore losing the company money. Many hotels are aware of the breakeven point for employees at different levels in the business. But what they are not regularly calculating, in my experience, are the percentages of employees that don't make it past their cumulative breakeven point. This means they neither know how much employee attrition is costing them, or how to go about countering it.
THE FIRST STEP
Calculating what this phenomenon is costing your hotel is therefore the first step. I recommend creating a sigmoid curve-style graph of cost versus value, before converting those values into a histogram, with tenure plotted along the 'x' axis (marked with breakeven and cumulative breakeven points) and number of employees on the 'y' axis. You'll quickly get a very clear picture of just how costly employee attrition is proving to be for your hotel.
To start solving this problem, it's important to identify where, specifically, it's particularly prevalent, with detailed analysis of the location(s) of the greatest losses. Is there a spike of employees leaving after six months (and is six months a particularly expensive time for them to be leaving)? Are training costs so high that even though employees are sticking around for a decent length of time by the standards of the industry, they're still leaving before their cumulative breakeven point?
Then, once you understand the data, it's time to start thinking about what imperatives are kicking in for your employees at this particularly problematic point, and coming up with some ways to challenge them. Three main gripes dominate the statistics: a lack of trust and/or recognition from an employee's supervisor; a lack of opportunities for advancement and/or development; and an insufficient salary and/or benefits package. In order to demonstrate some of the imaginative ways these familiar concerns might be countered, I spoke to Michael Levie, COO of CitizenM Hotels, and Rafi Bejerano, owner of AB Hotels, about what's worked for them.
In a Gallup poll, 65% of staff said they received no recognition from their superiors. What they mean by 'recognition' could be any one of several reasons why working relationships go bad: a lack of trust, acknowledgement, praise, or opportunities for communication. One approach to solving this particular problem is recognition programmes. Bersin by Deloitte reported in 2012 that an engaging recognition programme resulted in "31% lower voluntary turnover than [at] organisations with ineffective recognition programs". Levie and Bejerano approach it more creatively however.
Levie ensures his staff are focussed on engagement with guests, rather than their supervisors, saying "our ambassadors are the top of our pyramid." He adds: "We inverted our pyramid, so line staff are responsible for guest satisfaction and the rest of the organisation supports that. As a result, we have encouraged greater human connections between our staff and guests. It does not mean people will not move on, but it does help."
Bejerano, on the other hand, sidesteps the need for a recognition programme by ensuring he has the specific information he needs to negotiate better with his employees: "We have found that sectoring the responsibility for attrition between departments gives a more detailed understanding of why staff leave. The context is more defined and we can deal with every member of staff on a case-by-case basis. Ultimately there can be a personal conversation about 'give and take' that can make that member of staff stay."
Bejerano is similarly direct when it comes to the problem of staff feeling aggrieved at a lack of opportunity for advancement or development: "Training is very important to us. We have consciously decided to display managers' qualifications on the walls. It is a message to staff that if they continue to invest in us, we will continue to invest in them."
And what about insufficient salaries? According to a Barclays wellbeing study, "over 40% of all staff turnover can be attributed to financial distress". But Bejerano thinks benefits are the priority: "We aim to be very competitive on benefits. I believe it is a crucial element of recruiting the right staff as well as keeping them. When we are interviewing staff we are continuing to see questions about benefits being a deciding factor."
This third problem is being addressed by technology startups as well as hoteliers. Squirrel, a financial wellbeing platform, seeks to "empower employees to regain control of their finances", and specifically targets the hospitality industry, because so many of its workers are earning less than £20,000 per year. Co-founder Mutaz Qubbaj believes Squirrel counters financially-motivated attrition "by changing people's attitudes with their money. We can help them optimise their cost of living, make their saving goals more achievable, and help those who can't afford to make it to the end of the month." Meanwhile, the management responsible for rolling out Squirrel are increasingly valued by their grateful employees.
Disrupting employee attrition, the silent profit killer, involves another cycle with six steps, then: make full use of your HR data to work out how much you're losing to it (and how much of a priority it should become); analyse the data to work out where the problem is worst; imaginatively counter the three main imperatives behind these spikes, whether it's a question of recognition, advancement, salary, or something else entirely; and invest in tech that helps you to do that.