People living in coastal towns are more likely to be poorly educated, unemployed, claim benefits and living in multiple occupation housing. Many towns on the coast are clearly struggling, but for those that have managed to turn it around, what is the secret, asks TOM DAVIS
---
The traditional seaside town brings back fond memories of fish and chips, sticks of rock and long car journeys for most Britons. This nostalgia is perhaps one of the biggest selling points for many coastal destinations, but numerous factors have led to the decline in the traditional seaside town from its post-Second World War heyday. This has left many coastal towns in disrepair and their respective communities poorer than other areas of the country.
According to the 2015 Index of Multiple Deprivation, from the Department for Communities and Local Governments, a staggering nine out of the 10 most deprived neighbourhoods in the UK are communities located on the seaside. It is statistically more likely for those living on the coast to be poorly educated, unemployed, admitting to lacking in ambition, claiming benefits and living in multiple occupation housing.
A recently released report from the British Hospitality Association (BHA) – Creating Coastal Powerhouses – has produced a seven-point action plan in a bid to help Britain's "forgotten" seaside towns fight their way out of what the association calls "decades of decay". But what exactly is the problem and how have some towns reversed their suffering fortunes?
THE ISSUES
Of course there is no broad-brush diagnosis that can explain what leads to coastal decline – no one cause that can be held responsible for the myriad symptoms. But numerous changes within the hospitality industry, the global tourism market, macro economics and social factors have led some coastal towns becoming old and tired. According to the report, the collapse of the shipbuilding and fishing industries, growing drug abuse, and cutbacks in budgets affecting the maintenance of public places, street cleaning, tourism promotion and the providing of education have all contributed to their plight.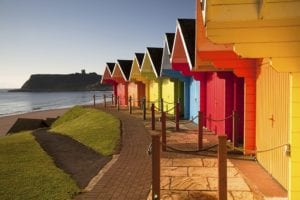 Seaside towns have also been hit by the decline in the traditional annual holiday to British coastal destinations, an important part of working-class life in the late 1940s, 50s and 60s. Cheap flights abroad have become mainstream and are frequently cheaper than the cost of a domestic cross-country train ticket, or filling the tank to get to the coast. This, mixed with various holiday resorts, hotels and hostels that offer accommodation at a significantly cheaper rate, means that UK holiday-goers can no longer find the savings that ones characterised a summer trip to the British coast.
Exacerbating the problem is the UK's current tourism VAT rate, which currently stands at 20% – substantially higher than that levied on hospitality firms on the continent. Consequently, accommodation in the UK is significantly more expensive than its European counterparts – some 25 out of 27 EU countries have already reduced their tourism VAT rate, with many below 10%. The BHA is currently campaigning for the UK's rate to be lowered to 5%, which in the long term would allow hoteliers on the coast not only to attract more visitors with cheaper rates, but to also pump that some of the resultant profit-swell back into their properties and enter a virtuous cycle of improved offering and greater visitor interest.
It is not just tangible problems either: the seaside holiday has lacked anything resembling a unified approach to marketing. A separate survey conducted by Bourne Leisure – the owner of Butlins – found that more than half of the British public have not visited the British seaside in the past three years, with 65% believing that the seaside is run down and in need of investment.
Evidently, a lot of investment in the infrastructure of these seaside towns is needed to drag them away from the tired styles of yesteryear and into something more marketable.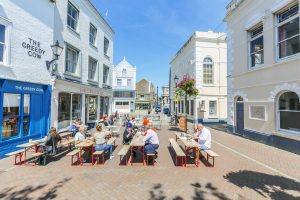 There are towns which have been successful, and which show a revival is possible, even without the lifeline of cash assistance from central government. "I think many coastal towns suffer from enormous legacy problems, says Patricia Yates, director of strategy and communications at VisitBritain and VisitEngland, "with the sort of accommodation and buildings that they have, that are structurally built for another era and they need a lot of money to keep up to spec.
"However, places have shown that there is a way of turning that offer around and making it work in today's market."
SUCCESS STORIES
One location that has enjoyed a particularly successful regeneration is the borough of Scarborough, now surprisingly, the second-most visited destination in the UK for overnight holiday trips – only London boasts higher figures. Projects in Scarborough have included the regeneration and installation of a marina in its harbour, improved conference facilities and renovation programmes for tired museums.
While the focus of the town is still very much on tourism, Scarborough has made a conscious effort to engage with its other businesses so that they recognise how important they are for the future of the town. With government funds drying up in the belt-tightened era, the town made the decision to use its strong connections with the private sector to encourage further investment into the town.
Nick Taylor, investment manager at Scarborough Borough Council, says: "Tourism is responsible for about 50% of the GDP of the town. We have spread that responsibility and engaged with our other businesses, as well as the tourism industry." New attractions opening in the town include a unique £14m water park, a multiplex cinema and a leisure village with a swimming pool and sports facilities. The borough has seen a 2% increase in overnight visitors in 2014 to 2015 compared with 2013 to 2014, with a 5% increase in overseas visitors. It is expected to rise even further this year.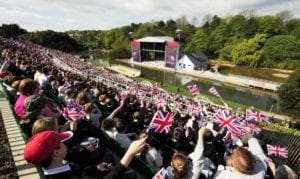 Margate is another success story. A similar cash-ploughing programme for attractions has seen the total number of visitors to the district rise to almost 3.36 million, with the value of tourism for the local economy now standing at £286m – an increase of £15m in just two years.
Key drivers are Turner Contemporary art gallery, which opened in 2011 and welcomed its two-millionth visitor in June this year, and Dreamland, an amusement park that opened in June 2015. Director of community services for Thanet District Council, Rob Kenyon, says: "Cultural-led regeneration is really leading the way. The town has a palpable creative energy which has already helped to realise multi-million pound public and private investment."
Kassem Shakarchi, director at Crescent Hotels, which owns the Victoria hotel in Margate, says seaside hotels suffer more acutely than most from seasonal demand, and that the additional attractions in Margate have gone some way to modulating demand across the year. He says since the regeneration, and despite the business still needing to be competitive on room rates, there has been an improvement in occupancy at his property. However, he makes a point of throwing his weight behind the campaign to reduce tourism VAT, and adds that a reduction in rail fares wouldn't hurt either.
Investment hasn't just improved the tourism offer in the area. A report by Zoopla has named Margate as the "top hotspot" for property prices among Britain's seaside towns. The average property now sits at £202,276 (an increase of 12.5% since July 2015). Zoopla recognised the "large amount" of regeneration the town has engaged in, alongside the new attractions, as the principal reason for the property price hike.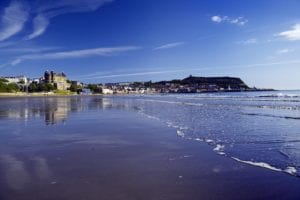 The UK has a not insignificant handful of other examples of success through planned regeneration, and weight of evidence is the blunt instrument with which the infamously slow offices of government may finally be bludgeoned into paying attention.
MOVING FORWARD
While local strategies have had success in some locations there are many areas across the country that are struggling to adopt a successful approach to improving their locales and pulling in more tourists. Vernon Hunte, government affairs director at the BHA, says there are examples of failure. "There are some fantastic examples where regeneration has worked well on the coast, but there are many more examples where places aren't doing so well. What you see, on a local level, is that some groups and associations have really got together a strong narrative and a consensus about where they want to be in five or 10 years time."
The government has various investment schemes across its divisions, but the BHA argues that the DCLG is the only real division committed to coastal towns. This is where its recently mooted proposal for the appointment of a 'seaside tsar' comes into play. It is hoped that a tsar working across coastal towns would be able to coordinate a coherent response across all departments and spending – giving local authorities a coordinated strategy to improve not only their tourism offering but also the infrastructure and opportunities for local communities.
The Department for Communities and Local Government has three dedicated funds for seaside areas across the Great British coast:
The Coastal Communities Fund – Will have invested over £210m coastal projects to create jobs

The Coastal Revival Fund – Given 92 local heritage landmarks up to £50,000 each to spruce up attractions such as lidos and lighthouses
Coastal Community Teams – 118 teams across the country given £10,000 each to come up with economic plans for their local area. A round for a further 20 teams has been opened
"Doing it on a local level without the support from central government is really quite a challenge, and full credit to the places that have done it successfully," Hunte adds. "I hope a seaside tsar will not only be able to secure the recognition for seaside towns at the highest level of government, but also provide a template strategy where the simples issues from public transport and national decisions such as tourism VAT can be brought together."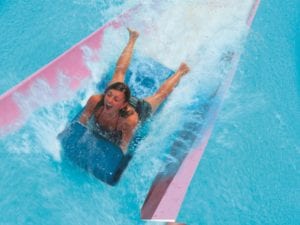 Scarborough Borough Council echoes his sentiment. "Anything that's going to boost further the coastal product to UK and overseas visitors will be great," says Janet Deacon, tourism manager at the borough's council and area director of North Yorkshire at Welcome to Yorkshire. "We welcome any support from the government to help drive that forward."
With successful regeneration projects taking place over the last 10 years or so, proponents of the seaside know it is important not to blinded by the negative outlook provoked by reduced government funding in recent years. While figures released by the National Trust in summer last year suggested that the number of people visiting the UK's coastline had fallen 20% in the preceding decade, statistics from VisitEngland found overnight visits to seaside locations in England grew 7% in 2015. The association also found that 31% of all domestic overnight holiday trips – 13.73 million – are to the seaside. Andrew Percy, coastal communities minister, states: "Our Great British coast has enormous economic potential and we are determined to see it thrive all year round. We have seaside gems that are a match for anywhere in the world."
Examples of success show that, when packaged well and properly and cleverly invested in, the British coastal holiday still holds substantial appeal. Regeneration projects are not only encouraging more Britons to take staycations, but are also improving the lives of the people living within those communities.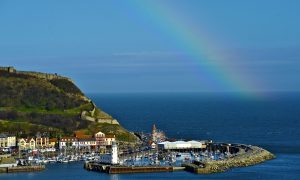 Treating the seaside as a business proposition – whether by appointing a tsar or some other structured approach – is the kind of creative approach to government that seasides are crying out for. That it would also bring structure to spending in a way that would improve all aspects of a seaside town, from tourism to education, is something sensible members of parliament will be giving serious consideration. Taylor adds: "Seaside towns in the UK are in a very exciting position at the moment where there is a good deal of business out there. They just need to be confident and raise the quality of the product."